SPINAL MANIPULATION WITH Prof. Dr. TODOR TODOROFF in VARNA
Prof. Dr. Cumhur KILINÇER and Prof. Dr. Murat BİRTANE (Head of the Trakya University Faculty of Medicine Physical Therapy and Rehabilitation Department) have visited Prof. Todor Todoroff, one of the most esteemed names of the area in Europe, to increase their knowledge and experience on spinal manipulation. During their visit at July 16-18, 2014 in Saint Marina Hospital of Varna, they found opportunity to discuss the topic, observe patient applications, and benefit form Dr. Todoroff's great experience.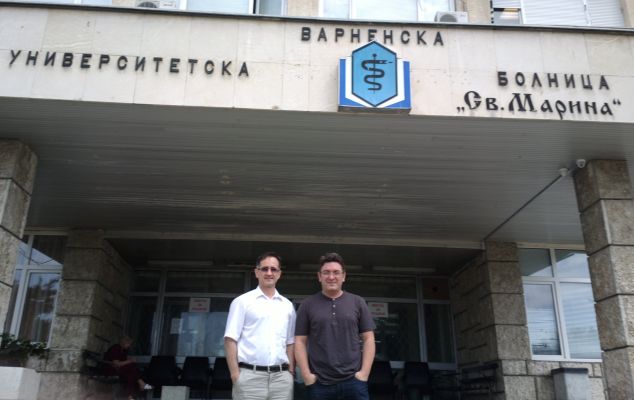 Prof. Dr. Cumhur KILINÇER has also met with Assoc. Prof. Dr. Yavor ENCHEV, Head of the Neurosurgery Department, and made observations in the neurosurgical ward and the operating room.